B2B setup
Hybrid B2C & B2B
Espresso Gear made its first appearance in 1999 with the introduction and creation of coffee tools. Since then, they've broadened their portfolio to include other coffee related brands that are sold to both B2B and B2C customers globally. Espresso Gear likes to think differently and challenge the status quo, ensuring their customers have a brilliant and fun experience!

The challenge
Before the launch of Espresso Gear's new B2B store, customers lacked awareness of their new products and inventory, resulting in them ordering the same products repeatedly. Ordering was also very manual, with no easy way to place orders online with a more automated experience.
The solution
Using their existing Shopify store. Espresso Gear rapidly implemented SparkLayer and opened it up to their B2B customers. Since the store's launch, customers now have the ability to place their own orders via a self-service portal, greatly minimising the risk of any human error and reducing manual labor. Along with these advantages, SparkLayer has provided several other benefits.
Self-service ordering for customers with 24/7 access
Customers have full visibility of pricing as well as volumetric pricing tiers and pack sizes
Customers can fully manage their account such as track orders and repeat purchase
The visibility of new products is easy to see on the website under 'new products' so customers are up to date with their product range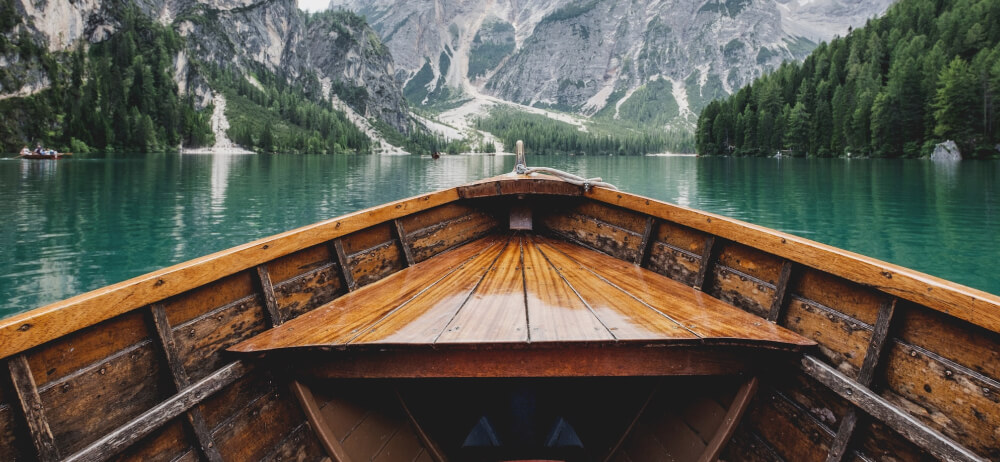 The results
With SparkLayer setup, Espresso Gear has benefited from almost a 25% increase in sales year on year and an uplift in average order value. The updated B2B store has empowered their customers with greater knowledge about their products, leading to an increase in larger and more varied orders. Operationally, there have been a range of key improvements:
All B2B orders are pushed directly into their fulfillment software, negating the need to input orders manually
Orders can be placed at any time if there's stock
Customers have more visibility and control over the orders they place
Previously manual inputting of orders is massively reduced
Higher customer satisfaction, with customers appreciating the ease of placing their own orders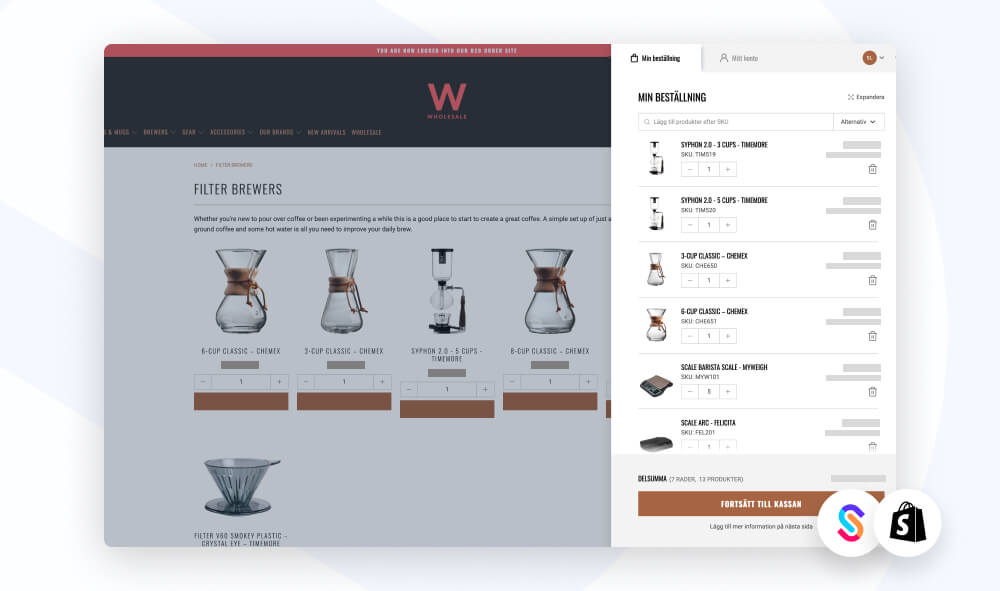 "We've been really happy with the introduction of our B2B store, enabled by SparkLayer. It's made not only our order processing much more fluid and convenient for our customers, but makes Espresso Gear a more professional company to work with. We aim to be flexible and think of how to make the customer's buying journey more of an experience than a chore, which we've had great feedback about so far." ~ Fredrik Gorthon, Founder, Espresso Gear
Explore more
To learn more about Espresso Gear, their product range, and the story of their brand, visit their website.
To see how SparkLayer works with Shopify, you can explore via the links below:
Chris is an experience eCommerce specialist, co-founding UK eCommerce agency blubolt in 2006. For over a decade, Chris helped build and oversee their proprietary platform and worked with some of the UK's fastest growing retailers. At SparkLayer, Chris oversees the product strategy and - when he's not playing peekaboo with his daughter - enjoys staying active with golf, tennis, climbing, and hiking to name a few!