Hokodo & SparkLayer Integration
Hokodo is a B2B payments platform that lets you offer Buy Now, Pay Later trade payment terms to your customers. Once integrated, customers can opt to pay in instalments as well as choose their preferred payment methods such as Pay on Invoice or Direct Debit.
The Hokodo integration for SparkLayer enables an additional payment method in the SparkLayer Quick Order Interface that lets customers choose from a range of special B2B payment terms. The integration works by first asking the customer to search for their Company, validating their Company details, and then determining if payment terms can be offered. If successful, the customer can choose from a variety of instalment options and then complete the checkout process as normal.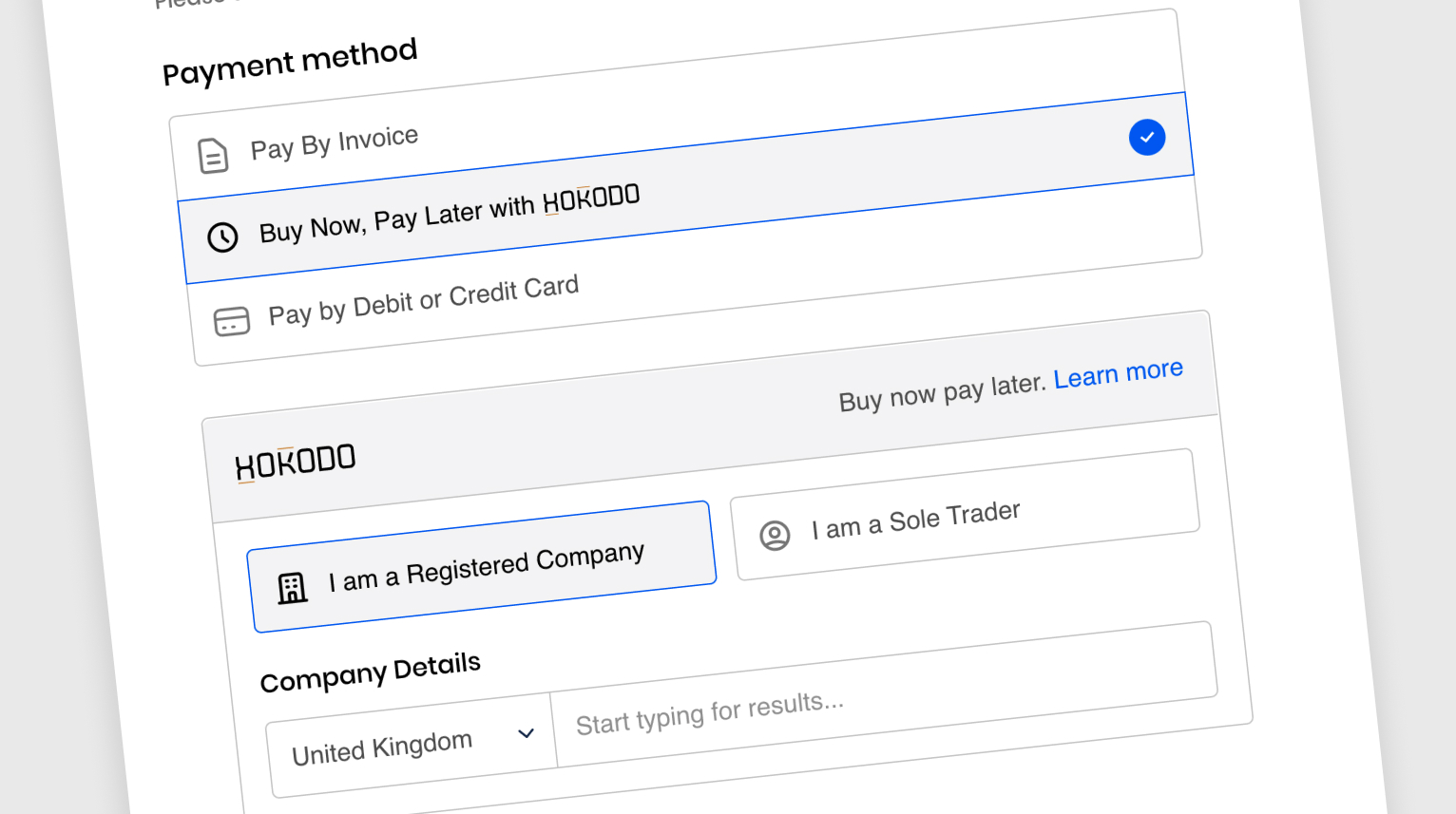 Learn more about our partnership.