If you're using SparkLayer on Shopify, you may be aware of Shopify's latest theme, Dawn. Dawn is the first free Online Store 2.0 theme released by Shopify and is the fastest way to start configuring your Shopify store in a best-practice fashion. If you're creating a Shopify store for the first time, the Dawn theme will be installed by default, and you can also easily update your existing theme to use it.
This month we're excited to announce our special B2B optimised modifications for the Dawn theme, making it faster than ever to enable B2B ordering on your Shopify store.
How it works
The SparkLayer B2B optimised version of Dawn works by adapting specific parts of the Dawn theme, activating the SparkLayer Frontend as well as enabling a special login page. You can see how it works in our video below:
The B2B features it enables
Once you've enabled the SparkLayer B2B optimisations on your Dawn theme, you'll benefit from all the features of SparkLayer including:
Customer-specific price lists
Tiered pricing and pack sizing
Quick ordering
My account order tracking
Shopping lists
Request a quote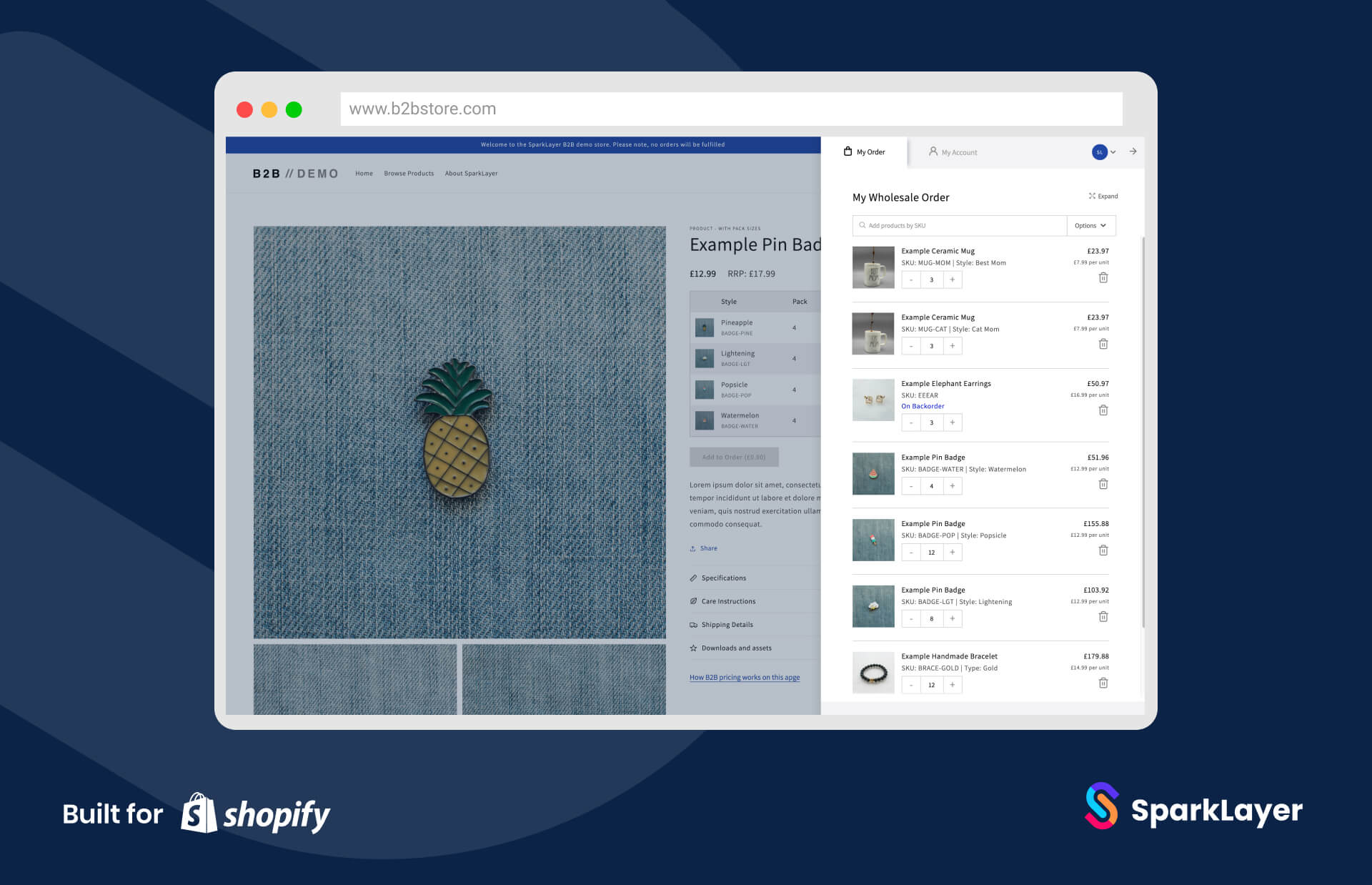 You can even get started with our sample products and price lists to test SparkLayer before configuring your own product catalogue.
Explore more
To see how it works, try our SparkLayer Demo Store where you can login as an example B2B customer and see the SparkLayer B2B optimisations in action.
To learn more about how it works, you can also explore via the links below: