Shopify is swiftly becoming a platform of choice for many brands and retailers looking to grow their B2B businesses. Shopify's powerful feature set and extensibility gives merchants an incredibly strong foundation to deliver a leading B2B user experience for their own customers, whilst automating and streamlining their operations and logistics.
In this guide, we're going to walk you through some of the key areas we recommend considering when launching your Shopify B2B store, beyond delivering a great looking and functional storefront.
Many of these come from real world challenges we've helped our own customers solve in the process of their own deployments. So let's begin!
1. Should you combine with your Shopify B2C store or separate?
One area we've written about extensively is on the topic of how your B2B store should initially be set up to future-proof your B2B operation. Should you build it into your existing B2C store or completely separate it with a brand new Shopify store? The answer is 'it depends'.

What we term the 'hybrid approach' definitely has benefits. You can manage all your products, customers, content and even storefront design within the same Shopify store. You can even vary the user experience with simple code changes in your theme.
However, complexities arise when you require substantive differences in the B2B ordering experience. For example, you may require highly differentiated product ranges, different stock pools to order from, different shipping methods, maybe even a different design.
Although it may sound daunting or cumbersome having to run two separate stores, there are many ways to streamline and automate the management such as with syncing apps or data importers.
Before progressing with your B2B project, this is a critical element to get right. To learn more about when separating makes sense, you can see our guide here.
2. Are your existing integrations suitable for the B2B order flow?
If you're planning on deploying your new Shopify B2B store on your existing B2C store, it's likely you'll be able to use many of your existing order-related integrations or apps. Some of the most common we see are fulfillment and shipping solutions, warehouse management systems, and financing reporting.
If your B2B workflows are similar to your retail (eg. how you ship orders or manage your reporting), you'll be able to hit the ground running! You may even be able to use many of the built in features of the Shopify admin for managing your B2B order flow, such as fulfilment and order processing.
If you're needing to add specific customisations to the flow, you'll need to investigate and understand what's possible within the limitations of your current systems. Perhaps you need your B2B orders to be routed to a certain warehouse for fulfilment, or they all receive priority shipping.
If your requirements are overly complex, it may even be time to consider other solutions that are specifically tailored to B2B operations and implementing a full ERP solution may make sense for your business.
3. How will you manage B2B shipping?
Setting up shipping for B2B customers can vary hugely in complexity. From simple order value based rates, through to weight based shipping that varies depending on region or location.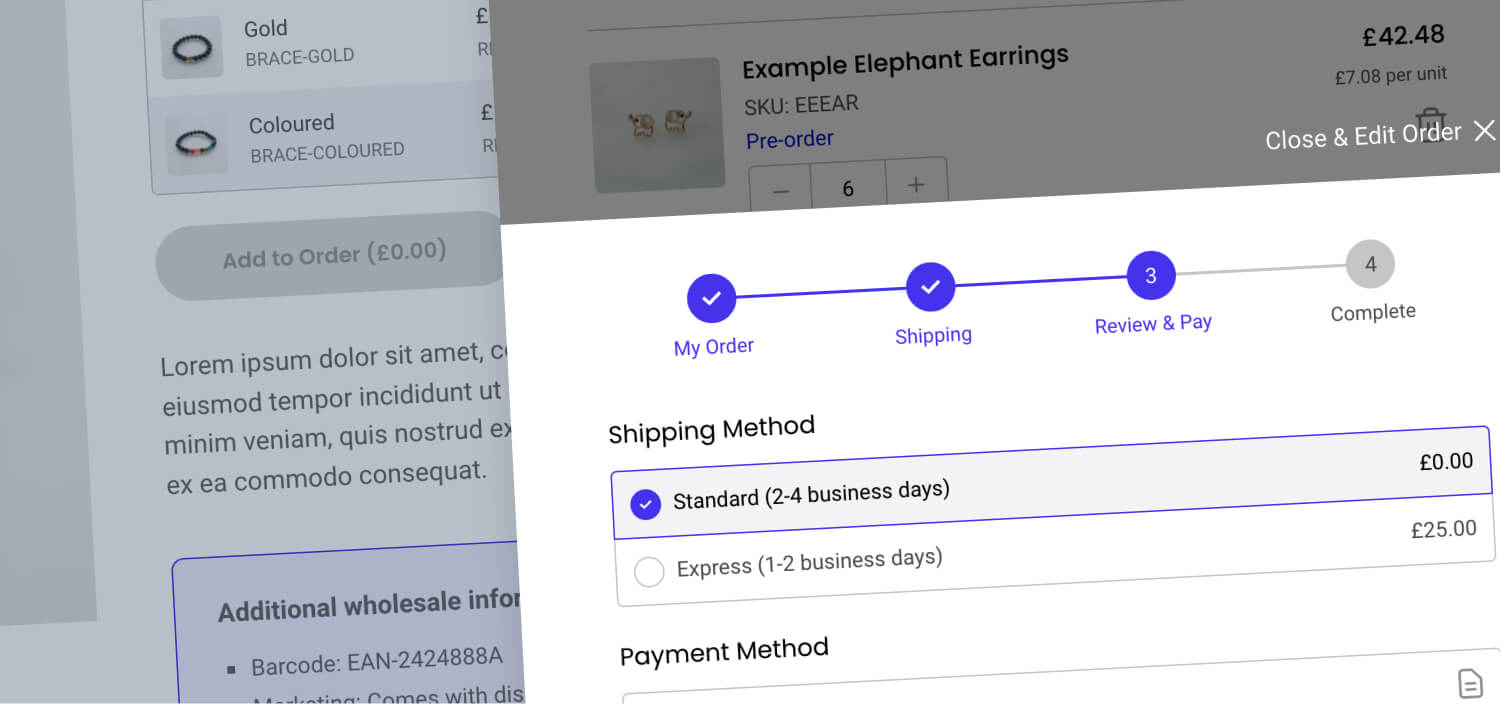 Shopify has a very powerful and robust shipping management system built in that covers the majority of scenarios you're likely to need. There are also a range of shipping-specific apps, that really allow you to customise how shipping works.
The complication may arise if you're looking to run your B2B on a hybrid store setup and you need to vary the shipping cost based on customer type (ie B2B vs B2C). Shopify has no built in way to segment shipping based on user so other alternatives need to be put in place. One such solution is shipping app, Intuitive, that lets you easily customise shipping based on customer rules (eg customer tag), allowing you to vary shipping across your customer profiles.
4. How will you enable B2B-specific payment methods?
It's likely your B2B customers will be offered a range of specific payment types and payment terms that sit outside the standard payments that Shopify offers. Some of the most common we see are
Payment by invoice (net terms, ACH)
Payment by account (ie on credit)
Payment by card
Request for quote
If you're intending to offer payment by card to some or all of your B2B customers, Shopify is almost certainly able to support your needs with integrating with 100s of partners and even its own payment gateway, Shop Pay.
For other B2B payment types, these will need to be specially configured within Shopify as 'manual payment types' and your own processes set in terms of how you handle them.
For example, for customers paying by invoice or account, you'll need a way for your customer service or accounting team to view and process these, follow up payment, and reconcile. If you're already using a financial package, you should be able to automatically route these and then manage through your existing workflows. It's possible to use Shopify itself to send invoices, and there are popular apps such as Sufio that allow you to automate this.
You could even go a step further and implement a dedicted B2B payment solution such as Hokodo that enables buy now, pay later invoice options for your customers.
5. How will you manage and grant access to your B2B store?
An area often overlooked is how customers will actually access your B2B store! More often than not, new customers will need to apply for access and be moderated before being allowed to place orders and as such, the standard Shopify registration flow isn't suitable.
It is, however, possible to adapt the Shopify registration flow and convert this into an application form that your team can then review. One such system is Helium Customer Fields that has an impressive form builder and approval system built in.
Another alternative is to fully manage the applications and access yourself. Via the Shopify customers admin, it's possible to create new customer records, tag them, and then invite the customer by email to create an account. If you're looking to do this in bulk, you can even use tools such as Shopify Transport or apps such as Matrixify.
6. How will you configure your B2B pricing rules?
The most important part to this all, managing your B2B pricing. There is no one size fits all to approaching this, but broadly speaking you're looking to discount your retail prices for your B2B customers and likely vary these across different customers.
This won't be possible using the standard functionality of Shopify, and you'll need to use a solution such as SparkLayer to enable B2B pricing rules. You'll need to consider what type of pricing you want to offer, and some of the most common we see are:
SKU based pricing using price lists (i.e. an explicit price per product)
Customer specific pricing (i.e. a set discount against a price list, e.g. 20%)
Tiered quantity discount pricing (i.e. incremental discounts based on units purchased)
If you're using a backend system such as an ERP, you may want to consider adding further automation to your pricing and using this as your source of truth. Using an integration partner or connecting via an API are both great routes and will mean you can centralise your B2B pricing data.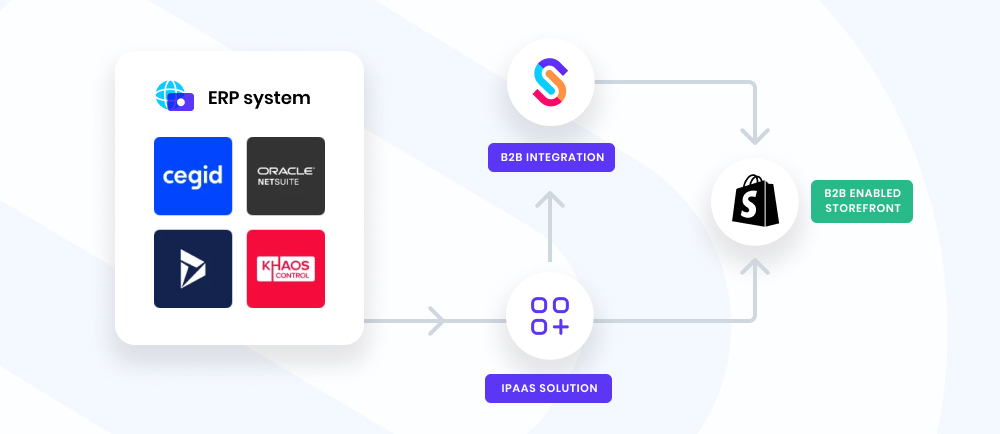 One important thing to note is adding layered (or stacked) discounts on top of your B2B pricing. It's likely that you won't be able to run discount coupons or automatic discounts alongside your pricing rules, and you'll need to think about other ways you can offer discounts.
7. Can you adapt your Shopify store to be self-service?
The final consideration is ensuring your new Shopify B2B store is self-service, the holy grail for your customer experience! By self-service, we mean enabling the functionally and toolset to allow your customers to manage their orders and account without requiring external input. The result is less frustration and a more empowered customer-base!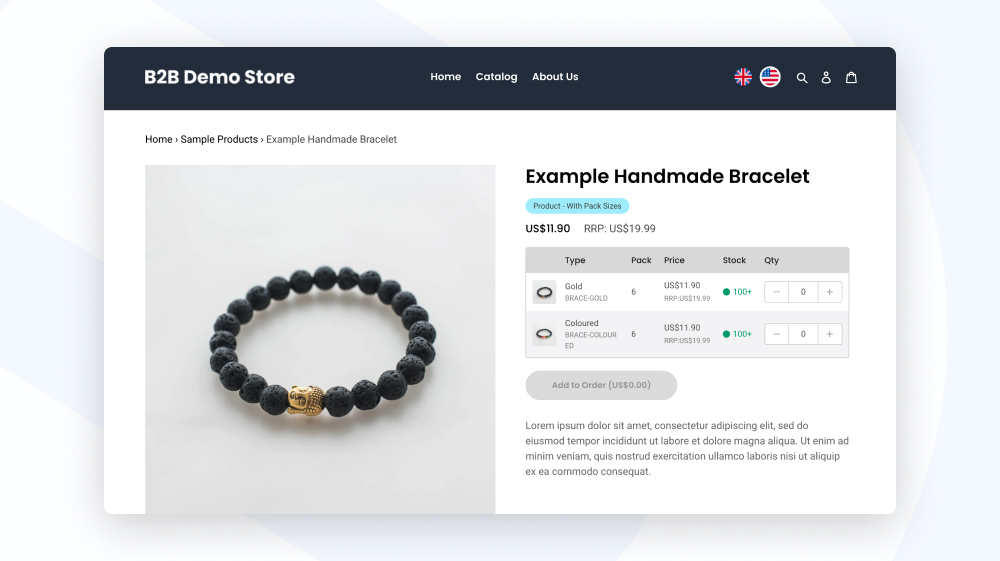 Key Areas you should include in the self-service customer experience:
The ability to quick order
The ability to repeat order
The ability to view order history
The ability to view order status and tracking details
The ability to manage address book
The ability to create shopping lists
Many of these won't be out-of-the box within Shopify so you'll need to review how you can best enable these on your B2B store (hint, SparkLayer has them all!).
Explore more
At a top level, these are the 7 key areas we recommend focusing on for your next B2B project! Each of these areas is worthy of a far more in depth review but we hope they've given you food for thought. If you'd like to discuss any of the above and how SparkLayer can help, we'd be happy to discuss!
Please feel free to arrange a demo and we'll run you through the SparkLayer features and how it can integrate with all your systems.
Chris is an experience eCommerce specialist, co-founding UK eCommerce agency blubolt in 2006. For over a decade, Chris helped build and oversee their proprietary platform and worked with some of the UK's fastest growing retailers. At SparkLayer, Chris oversees the product strategy and - when he's not playing peekaboo with his daughter - enjoys staying active with golf, tennis, climbing, and hiking to name a few!