B2B setup
Hybrid B2C & B2B
TakeAware is a Netherlands-based company that offers sustainable alternatives for disposables. Their goal is to provide a more durable solution to the plastic disposables we all know, and even have a name for this, "Friendly Disposables"! Launched in 2021, TakeAware is growing rapidly with a clear mission fuelling their growth: to offer their customers a product range that is as sustainable as possible and to strive for plastic to be a thing of the past sooner rather than later!

The challenge
Over 80% of TakeAware's customers are companies that make frequent repeat purchases, and it was becoming increasingly essential to provide them with an easy-to-use and reliable customer interface. Previously, many orders were handled via email or phone, resulting in the need to enter orders in multiple platforms that did not communicate effectively with each other. This approach was frustrating, time-consuming, and prone to errors. To enhance their customers' experience, they needed to find a professional solution that would solve these issues.
The solution
TakeAware implemented SparkLayer onto their existing DTC (retail) Shopify store and were able to enable a brand new B2B channel to accelerate their growth. With SparkLayer installed, this has now allowed:
Self-service ordering for customers with 24/7 access
Customers have full visibility of pricing as well as volumetric pricing tiers and pack sizes
Customers can fully manage their account such as track orders and repeat purchase
Sales agents are able to login and place orders on behalf of TakeAware's customers using SparkLayer's Sales Agent tool
There is now full synchronisation between all systems being used behind the scenes (e.g. stock management, order management)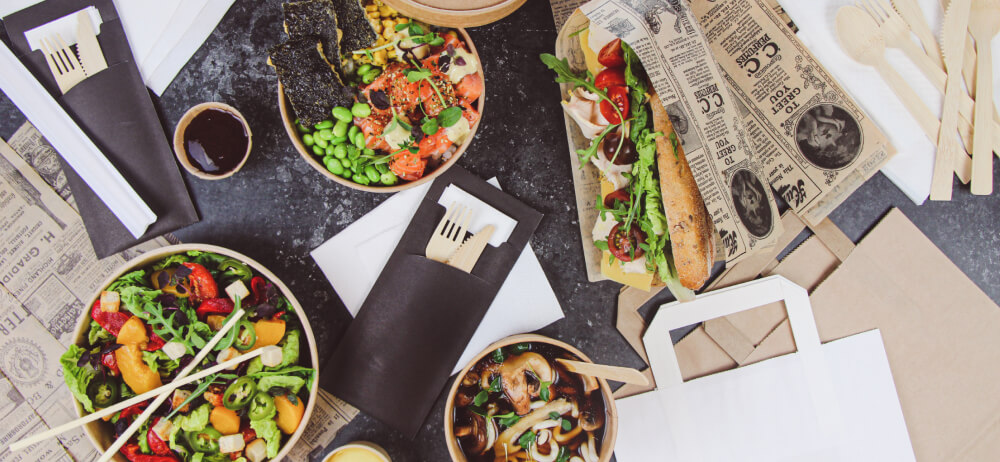 The results
With SparkLayer integrating seamlessly with Shopify, this has brought a number of other key improvements:
All B2B orders are pushed directly into their fulfillment software, negating the need to input orders manually
The number of manually processed orders has dropped significantly
The revenue generated by customers placing orders through their accounts continues to grow on a monthly basis
They have experienced a higher average order value since implementing Sparklayer
The order processing time has decreased by over 55%
They have received feedback from their clients that they prefer TakeAware over other websites due to the ease of reordering historical orders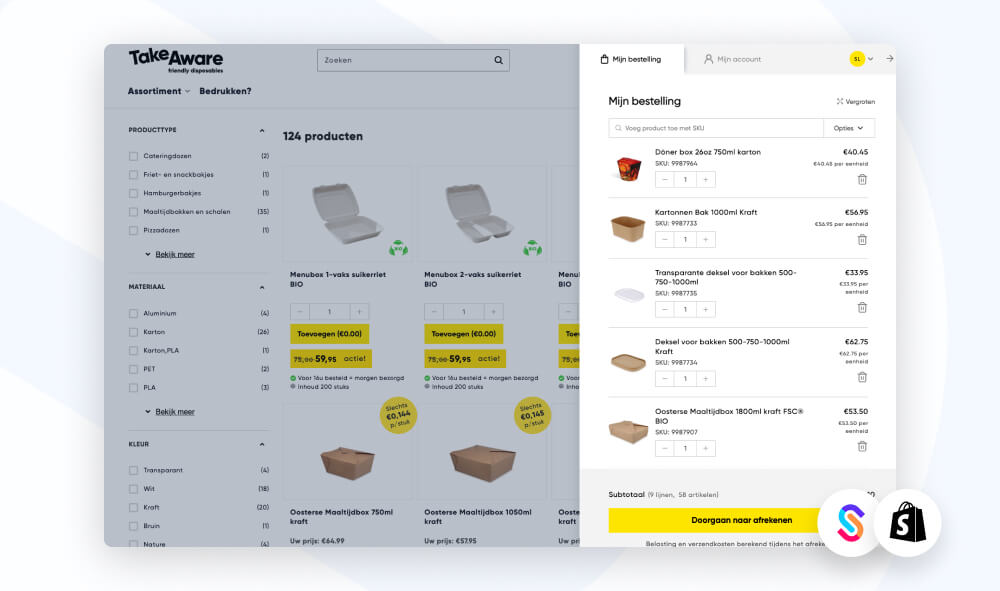 "TakeAware required a solution that could automate many manual processes, enabling us to concentrate on growing our business. As a result, we have experienced multiple time savings. The positive feedback we have received confirms that we made the right decision. The number of repeat orders has significantly increased, resulting in an enhanced overall brand experience." ~ Henk Gorter, TakeAware
Explore more
To learn more about TakeAware, their product range, and the story of their brand, visit their website.
To see how SparkLayer works with Shopify, you can explore via the links below:
Chris is an experience eCommerce specialist, co-founding UK eCommerce agency blubolt in 2006. For over a decade, Chris helped build and oversee their proprietary platform and worked with some of the UK's fastest growing retailers. At SparkLayer, Chris oversees the product strategy and - when he's not playing peekaboo with his daughter - enjoys staying active with golf, tennis, climbing, and hiking to name a few!