The much anticipated eCommerce Expo 2023 takes place in London at the end of September, bringing together over 10,000 people within the eCommerce space. It's a fantastic opportunity for technology partners, agencies, retailers, and eCommerce enthusiasts to get together and discover the latest trends, innovations, and insights powering change within eCommerce.
This year, we're delighted to announce that SparkLayer will be exhibiting at the eCommerce Expo! Our team will be on-site to say hello, give a sneak-peak of what's new, and discuss all things B2B!
We'll also be hosting a panel discussion featuring two very special customers of ours; Chris Davies, eCommerce Manager of Motorsport at Castore, and Sophie Redgell, Digital and Ecommerce Marketing Manager at Asmodee.

The panel will focus on some of the big trends they're seeing within their B2B business, some of the challenges they're having to overcome, and the winning strategies they're implementing to help grow it.
We'll also be crossing our fingers for SparkLayer customer, Teapigs, who have been shortlisted for 'Best B2B Website' at the eCommerce awards ceremony.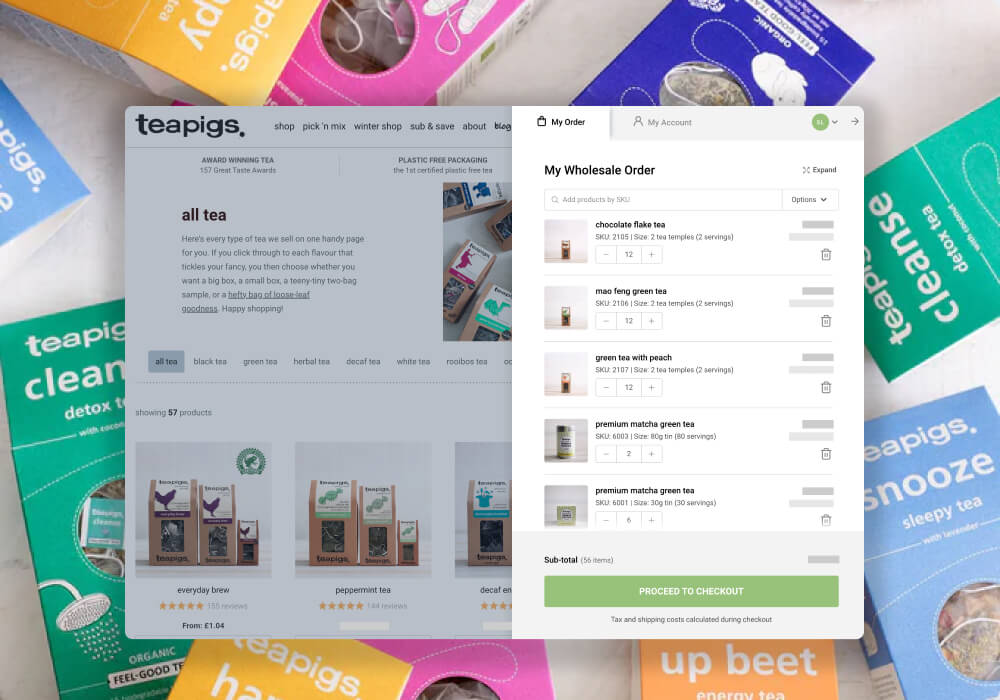 Since launching their B2B store, teapigs have seen impressive growth in order volumes as well as a 30% increase in average B2B order values. We wish them the best of luck on the night!
If you're in the area, we'd love to see you! Come and visit us at stand K60 between 27th - 28th September at the iconic London Excel.