Brightpearl & SparkLayer Integration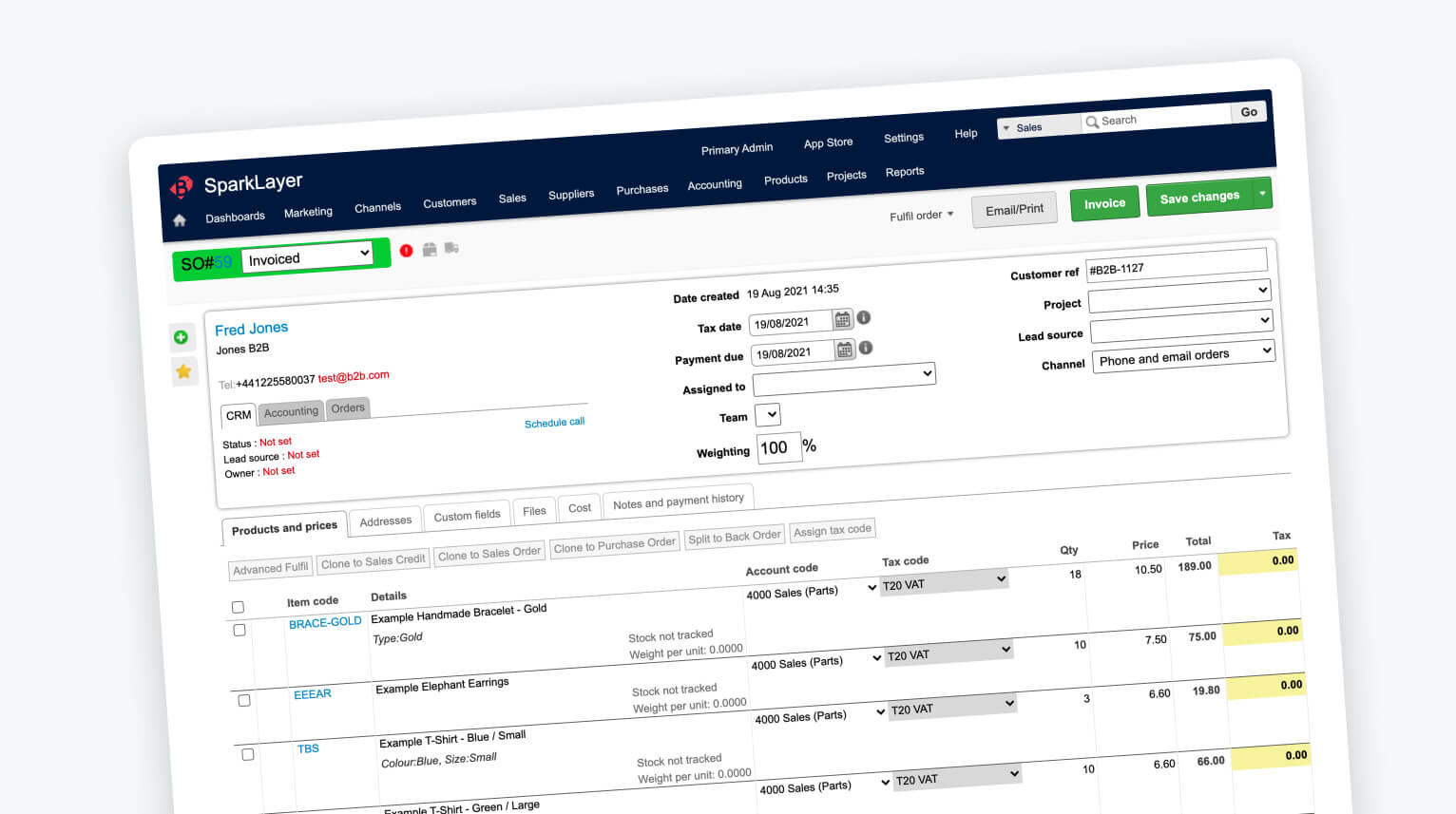 Brightpearl is a Retail Operations System (ROS) for retailers and wholesalers that's built for rapid scale. Brightpearl's mission is clear: automate the back office so merchants can get back time and grow fearlessly. Brightpearl's ROS includes financial management, inventory and sale order management, purchasing and supplier management, CRM, fulfilment, warehouse and logistics.
The SparkLayer for Brightpearl integration is available for all Shopify merchants that already use Brightpearl and allows you to bring B2B pricing, B2B customer rules, and B2B ordering to your Shopify store. It works by using the native B2B features within Brightpearl and enhancing your Shopify store with a seamless ordering experience for your B2B customers.