This month, we're excited to announce the partnership between SparkLayer and leading UK integration platform, Patchworks. Patchworks have long held the reputation as the go-to integration partner for UK merchants looking to connect their backend systems (such as ERPs, WMS, and 3PLs) to their Shopify eCommerce platform.
With Patchworks and SparkLayer, merchants are now able to activate a fully connected B2B solution, seamlessly linking their backend systems to Shopify, and enabling a powerful frontend B2B ordering experience for their customers.
How it works
SparkLayer works alongside a merchant's existing Patchworks integration and connects to specific B2B data such as price lists and customer ordering rules. Once connected, this data is then synchronised with the merchant's Shopify store and allows their B2B customers to login, place orders, and manage their account. It means that merchants using major systems such as Oracle Netsuite, Microsoft Dynamics, SAP, Khaos Control, and Cegid can unlock and automate their B2B data and connect this seamlessly to their Shopify store.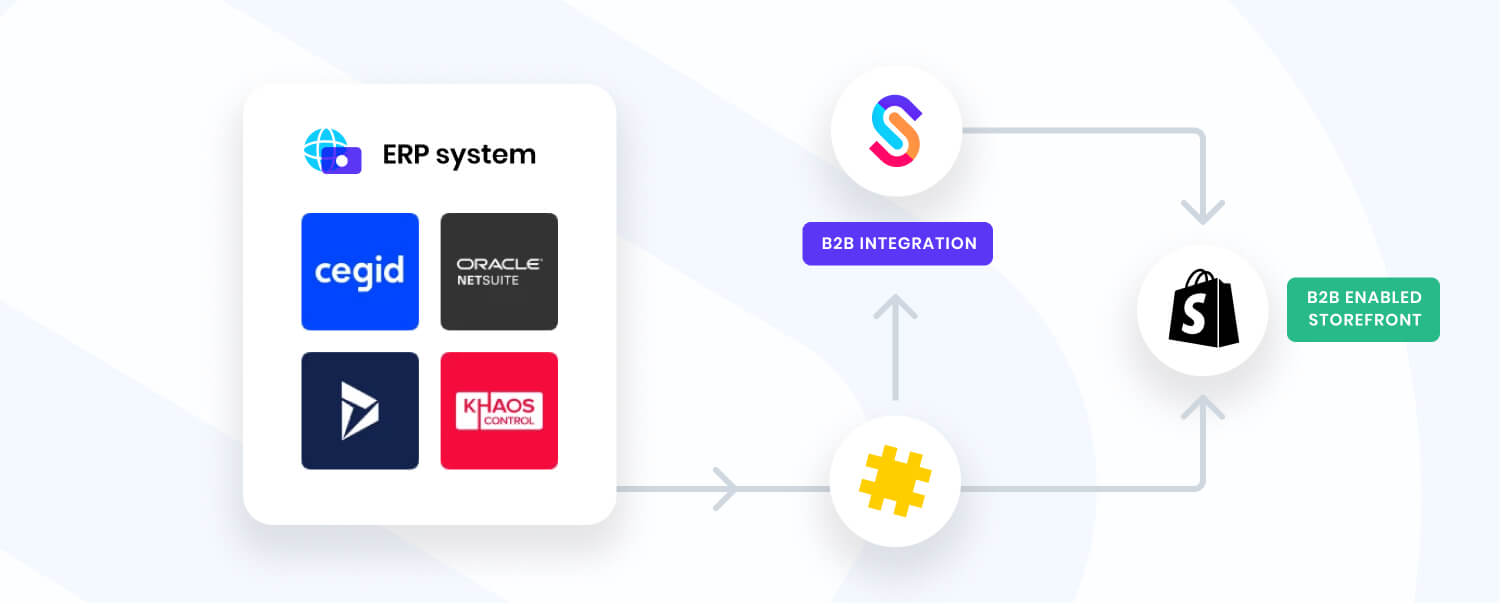 Robert Welch, a luxury dining and kitchen retailer, have already seen the benefit of the SparkLayer and Patchworks partnership.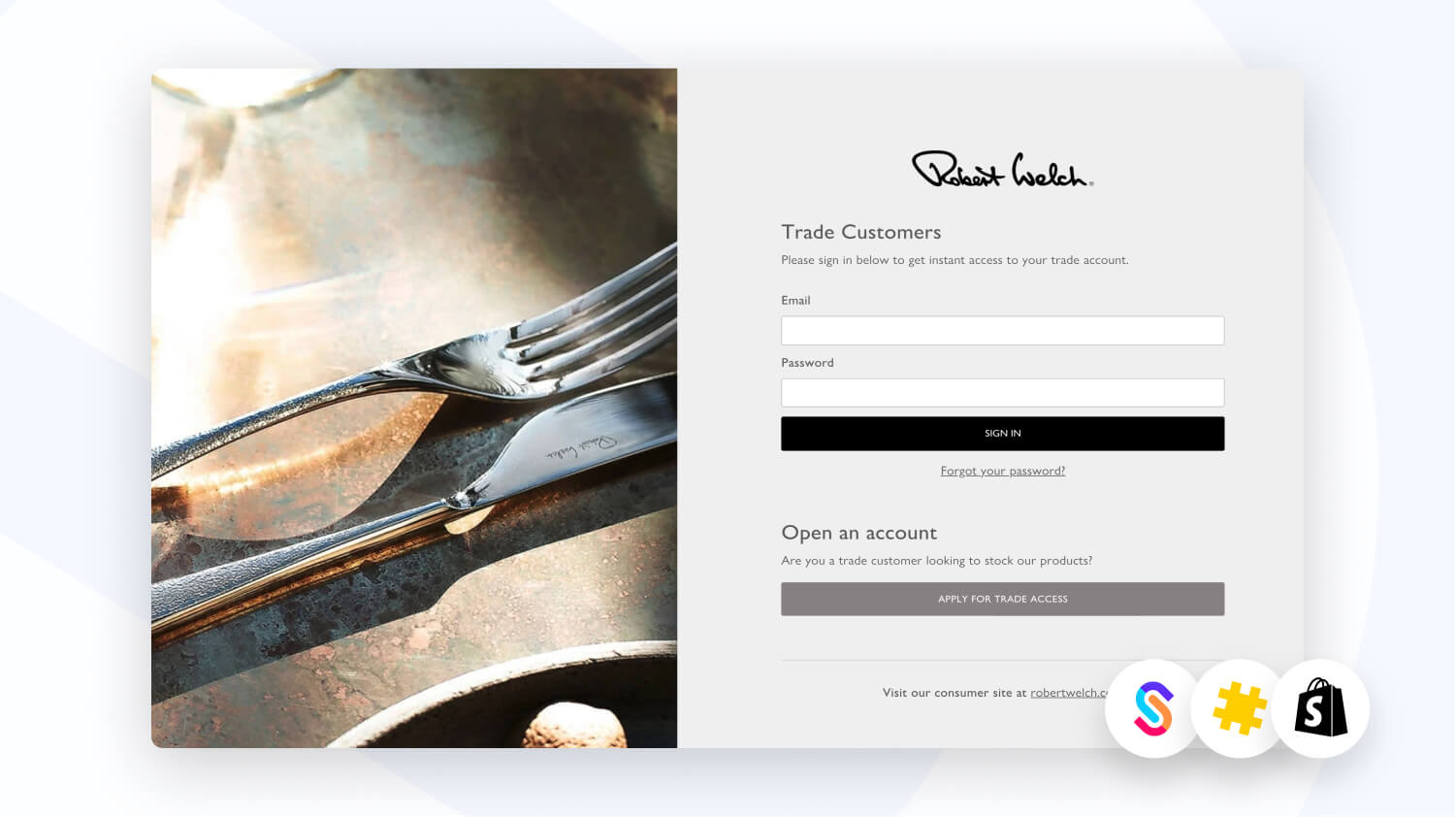 Working closely with Shopify agency, blubolt, Robert Welch launched their new Shopify Plus B2B website, with all B2B data seamlessly synchronised from their backend system, and a frontend experience that has made it even easier for their B2B customers to place orders.
This partnership opens up opportunities for merchants to now more easily grow their B2B operation on Shopify, previously not possible without implementing complex workarounds.
'Merchants have waited a long time to be able to deliver B2B effectively on the Shopify platform. Sparklayer is perfect for B2B brands who are looking to provide a streamlined customer experience with a sexy front end. It's incredibly exciting to offer Sparklayer to our B2B customers. We are very excited to see where the product goes next, we have some ideas in process for the headless space. Sparklayer is a product delivered by a really approachable and able team.'
- Dave Wiltshire, Founder & CEO of Patchworks
To learn more about the SparkLayer and Patchworks integration, visit our Patchworks partner page.
Chris is an experience eCommerce specialist, co-founding UK eCommerce agency blubolt in 2006. For over a decade, Chris helped build and oversee their proprietary platform and worked with some of the UK's fastest growing retailers. At SparkLayer, Chris oversees the product strategy and - when he's not playing peekaboo with his daughter - enjoys staying active with golf, tennis, climbing, and hiking to name a few!